The stories of our brands
We bring several interesting brands to the Czech Republic that complement each other very nicely.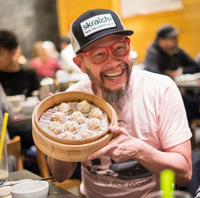 Skratch Labs - a legend from Colorado
Nutrition, which was created under the guidance of the author of the book Feedzone Portables Dr. Allen Lima, who has always been a big promoter of real food , not ultra-processed industrialized nutrition. Today they produce excellent hydration drinks , where the fruity taste is really from the fruit and the caffeine is simply green tea.
More about Skratch Labs
Skratch Labs in foreign press
They don't try to impress with promises of huge performance gains. They emphasize good digestion, less sugar, more electrolytes and it still tastes great.

Cyclist.co.uk
Don't just drink water. Skratch hydrates you perfectly and gives you the energy to continue riding.

Road.cc
Thanks to the lower caloric value, I was able to use Skratch Labs Sport Hydration Drink Mix before, during and after the performance of all three disciplines without an unpleasant feeling in my stomach.

triathlonmagazine.ca
Support your regeneration